Repetitive pipettes are the first choice when it comes to efficient liquid dispensing. Positive displacement pipettes are often the correct solution for pipetting viscous media. The new HandyStep® touch from BRAND combines both features.
With the intuitive touchscreen display, you are able to conveniently swipe back and forth between functions and always have an overview of the essential information on your work steps. Operation is easy, even with protective gloves on. The days of manually changing tips are over as on the HandyStep® touch, lightly tapping the eject icon on the display is enough to eject the tip.
The HandyStep® touch repetitive pipette automatically recognises the volume of the new BRAND PD-Tips II. This saves time and reduces the risk of error. Tips from many other manufacturers can also be used, providing maximum flexibility.
Charging is easy and efficient: simply place the HandyStep® touch in the inductive charging stand and the battery automatically starts charging.
HandyStep Touch S
The next generation in repetitive pipetting.
New and improved models for 2021, in stock and available for immediate delivery at Rowe Scientific.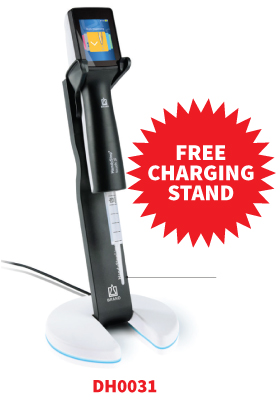 Purchase the New HandyStep
Touch S for $2,190 and receive the charging stand valued at $645 FREE of charge.
Offer ends 30/9/2021
| Code | DESCRIPTION | | |
| --- | --- | --- | --- |
| DH0002 | HandyStep® Touch, including universal AC adaptor and sample pack of PD tips 0.5, 1.25, 5 and 12.5mL, includes lithium battery | BUY NOW | |
| DH0031 | HandyStep® Touch S including universal AC adapter and shelf rack, includes lithium battery | BUY NOW | |
| DC0046 | Charging stand for HandyStep Touch/Touch S | BUY NOW | |
Below are a sample of the new features of the HandStep
®
Touch and the Handystep Touch S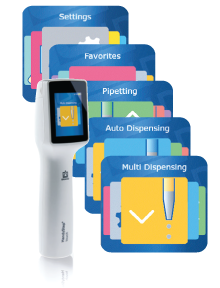 Intuitive User Interface (UI)
The new and improved intuitive touchscreen UI offers expanded functionality via the clearly structured graphical menus.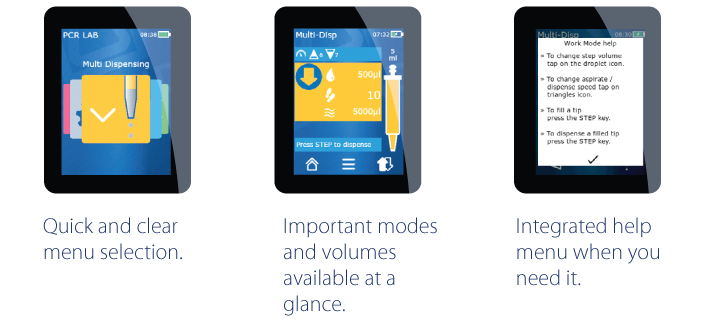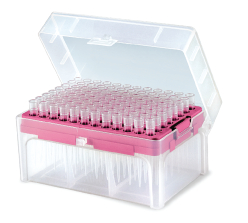 Versatile and flexible to your laboratory workflow
The new HandyStep® touch is compatible with most third party consumables, enabling your laboratory to continue using your preferred tips.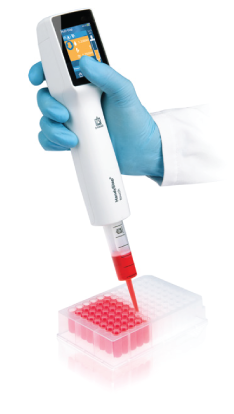 Automatic tip size detection with Brand PD-Tips II
The HandyStep® touch saves time and prevents errors by automatically recognising BRAND PD-Tips II via the patented coding on the pistons. After insertion, the tip size is automatically recognised and displayed making it easy to select the volume to be dispensed. When a new PD-Tip of the same size is inserted, all instrument settings are maintained.