Email our WTW Product Manager

WTW is a global manufacturer of quality meters and sensors for pH/ORP, ISE, dissolved oxygen (D.O.) and conductivity.
Suitable for in the laboratory, or for mobile applications, a range of precise benchtop and robust portable meters are available from Rowe Scientific Pty Ltd.
Laboratory and field instrumentation for water testing.
Choose from a wide selection of benchtop and portable instrumentation, as well as the new wireless IDS sensors.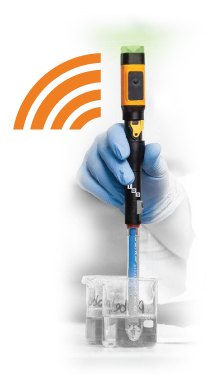 Intelligent Digital Sensor (IDS)
Intelligent
IDS sensors are smart. They log on automatically, transfer description, serial number, calibration record and calibration history as well as their complete parameters.
Digital
IDS sensors process the sensitive analogue signals into digital signals and transfers them error-free, to the meter. There is no difference using a cable or through a wireless module.
Multi-Parameter Portable Meter
The MultiLine® Multi 3510 IDS Multi-Parameter Portable Meter is not specific to a set parameter, i.e you do not buy a separate pH and conductivity meter. The one meter does both parameters.
And with the dual, or even three channel capability, you can run multiple parameters from the same meter (or even the same parameter with 3 separate probes)