Rowe Scientific stocks a comprehensive range of Anton Paar viscometers, portable alcohol meters, refractometers, density meters and microwave digestors.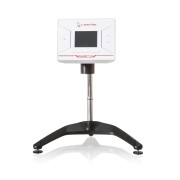 Viscometer - ViscoQC 100

ViscoQC 100 is a rotational viscometer with unique built-in features like automatic spindle recognition by Toolmaster™ to guarantee highly reliable dynamic viscosity results in quality control. R model to measure regular-viscosity samples such as paints, adhesives, dairy products.

Click here to view on our webstore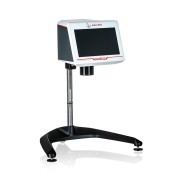 Viscometer - VISCOQC 300
Fully traceable multi-point viscosity results right at your fingertips with the rotational viscometer ViscoQC 300. The stand-alone instrument can be upgraded at any time with additional analysis and/or compliance software. Unique built-in features include automatic spindle recognition by Toolmaster™, magnetic coupling for easy attachment/exchange of spindles, and many more. The L-model is ideally suited for low-viscosity samples such as solvents, juices, oils, and more.
Click here to view on our webstore



Portable alcohol meter - Snap 41
The Snap 41 portable alcohol meter replaces all glass hydrometers in the microdistillery. It is a robust and long-life instrument which is quick and easy to use.
Click here to view on our webstore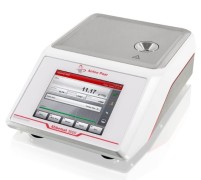 Automatic Refractometer -
Abbemat 3000
The Abbemat 3000 is equipped with an automatic temperature compensation for fast concentration measurements. With this refractometer temperature adjustments are a thing of the past.
Click here to view on our webstore

Portable density meter -
DMA 35 Basic
DMA 35 Basic is a portable density and concentration meter and the economic solution for measuring nonhazardous samples.
Click here to view on our webstore
Microwave Digestor - Multiwave 5000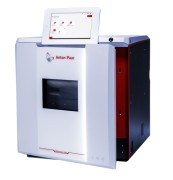 A microwave system from analysts, for analysts. Perfect sample preparation is where superior trace elemental analysis begins.
You can use the best analytical equipment in the world, but without flawless sample preparation, your measurement values won't be reliable. That's where Anton Paar's Multiwave 5000 comes in. We've incorporated over 40 years of sample preparation expertise into the most ambitious, the most user-friendly microwave system ever built.
Click here to view on our webstore

Click here to download the brochure.
| | |
| --- | --- |
| | Email our product manager |