Rowe Scientific offer a range of Burkle sampling products to suit your specific needs, both out on the field and in the laboratory.
Burkle was established in 1950 and are a leader in manufacturing high quality, precision sampling products. The Burkle range is too vast to list, however, if you would like to discuss your sampling needs, please call your local Rowe Scientific consultant, or download the Burkle catalogue from our website by clicking below.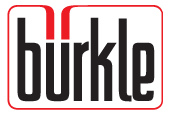 Sampling equipment.
Pumps, telescopic rods and scoops.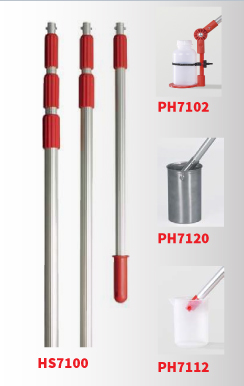 The TeleScoop system is a versatile sampling solution with exchangeable attachments for a wide range of applications.
The attachments (bottle holder, stainless steel beaker, pendulum beaker) are connected to the telescopic rod by a practical snap-in joint. More tools are available to suit your specific sampling needs.
Ideal for sampling from baths, tanks, shafts and open water courses. Sampling depths down to 6 m can be reached. The telescopic rods are adjustable between 115 cm to 300 cm for the HS7100 model, and 175 cm to 600 cm for the HS7101 model.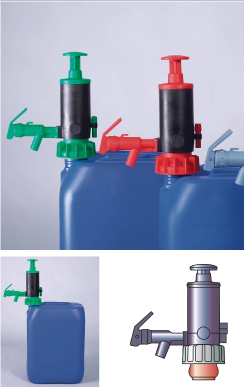 PumpMaster®, canister and barrel pump for acids and liquid chemicals.
This manual pressure pump is ideally suited for drawing off, decanting and emptying canisters and barrels. The hand pump is used to create pressure that forces the liquid out of the container. Using the stopcock also allows controlled extraction of small quantities of liquid.
PumpMaster fits many commercial container openings with a diameter from 46.5 mm to 60 mm. The immersion tube has a length of 95 cm and it can be shortened depending on the size of the container.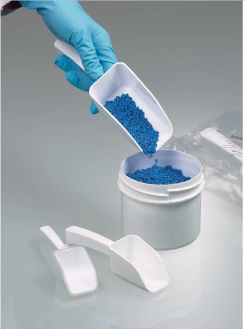 The SteriPlast® sample scoop made of polystyrene is produced and assembled in a class 7 (10,000) clean room, individually packaged for single use and then gamma
sterilised
. The sample scoop is ideal for powders, granulates and pastes.
The scoop with transparent cover can be closed immediately after sampling safeguarding the sample from contamination and ensuring sterility.